Welcome to the NEW Miami County Auditor Website
Thank you for visiting our website! This site was designed to provide you with relevant, useful information on the operations of the Auditor's office. Our goal is to provide information and services as efficiently and accurately as possible, in ways that are relatable and accessible. I welcome any feedback you can provide for its improvement to serve you better!
Respectfully,
Matthew W. Gearhardt Miami County Auditor
Contact Us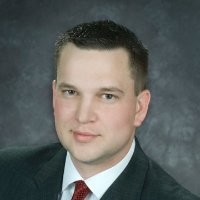 LEGAL NOTICE TO TAXPAYER
NOTICE IS HEREBY GIVEN that the Schedule of assessments on real property in Miami county, Ohio, as made under the laws of Ohio, has been filed with the Board of Revision of said County and that said Board of Revision has completed its work and has transferred its statement and returns to the County Auditor, and in compliance with said laws, notice is hereby given that the valuations are open for public inspection in the office of the County Auditor, and that any complaints may be filed with the County Auditor beginning January 2, 2024 and continuing on or before March 31, 2024, or on or before the last day to pay the first half installment of taxes, whichever is the later, for tax duplicate year 2023 (December 2023).
All Complaints will be heard by the Board of Revision after March 31, 2024, in the Miami County Auditor's office.
Notice also published in Miami Valley Sunday News 11/19/2023 & 11/26/2023.


Miami County Facts
Founded March 1, 1807
Named for Miami People
Seat: Troy
Largest City: Troy
Parcel Count: 53,799
Area

Total: 410.1 sq mi
Land: 407 sq mi
Water: 3.1 sq mi

Population (2020)

Total: 108,774
Density: 130/sq mi
Surrounding County Links & FEMA Maps